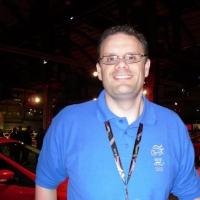 Alistair Carlton
Age:
40
Location:
Lincoln
How long have you been cycling for?
Since I was a boy. It dropped off in the 20's and 30's with me getting back on the bike a couple of years ago to get myself fit and healthy.
What's your top bike maintenance tip?
Keep on top of it. Don't leave it until something breaks or is seized. A quick blast around after every few rides (especially in winter) is better than having to do a full strip down because of neglect.
What are your favourite Weldtite products?
The only one I've tried so far has been the TF2 Extreme lubricant. I'm fussy about lube and have been through a few different ones.
Where are your favourite locations to ride?
I like Sherwood Pines and Dalby Forrest, but don't get to them very often, so local trails (which are a bit boring) most of the time.
What bike do you ride at the moment?
I still have a '93 GT Tequesta that I've had from new and gets out every now and again on Retro Rides, but my main bike is a 2012 Trek 6500. I've given myself a target weight to reach and if I do I've promised myself a new road bike this year too.
How often do you carry out bike maintenance?
Depends, but as stated above I prefer the little and often approach. Although I do like an excuse to spend an evening in the garage fettling just for the hell of it :)
What do you love about cycling?
Escapism from the drag of day-to-day life. Fresh air in the lungs and the tired legs at the end of a 50 mile ride :)
Product Reviews:
As ever it is another well thought out Weldtite/Cyclo tool offering the home mechanic a cost effective alternative to the big boys in the form of an easy to use and manage piece.
Read full review →
A "nice to have" tool
Read full review →