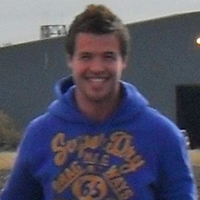 Chris Walker
Age:
20
Location:
Mendips
How long have you been cycling for?
7 years.
What's your top bike maintenance tip?
Applying a drop of oil to spoke nipples before truing wheels to stop rounding off or stripping the nipple. You can cut instant patches in half to repair twice as many punctures!
What are your favourite Weldtite products?
Weldtite cycle oil is a really good all round bike lube. Excellent for use in all areas including cables, shifters, mechs, pivot bearings/bushings, spoke nipples and chain, in dryer conditions. The good quality drip bottle and competitive price point make it a real winner for me. The TF2 grease gun is also one of my favourite tools when I have to strip bikes down and rebuild as it makes packing bearings and greasing hard to reach places easy.
Where are your favourite locations to ride?
Roeberrow & Cwmcarn.
What bike do you ride at the moment?
Foes DHS 2:1, DMR rhythm and Honda CB 400 superfour 1992.
How often do you carry out bike maintenance?
I work with bikes on an almost daily basis as I commute on my ageing motorbike and ride my downhill and dirtjump bikes most evenings and every weekend. After every off road ride I will clean and then tune my bikes.
What do you love about cycling?
I love to get out in the open air on any of my bikes whether it is a commute to work or doing a downhill uplift at Cwm Carn. The thrill they bring always brings a smile to my face unless the weather is really awful I always get on my bike rather than in the car!