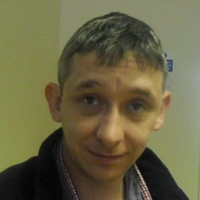 Dan Sylvester
Age:
33
Location:
Wigmore, Leominster, Herefordshire
How long have you been cycling for?
Eight years.
What's your top bike maintenance tip?
As soon as you have finished riding your bike clean it well and oil all moving parts.
What are your favourite Weldtite products?
TF2.
Where are your favourite locations to ride?
Hopton Wood, Vinnals Woods, LLandegla, Long Mynd.
What bike do you ride at the moment?
2011 Specialized Camber.
How often do you carry out bike maintenance?
Every time I ride the bike.
What do you love about cycling?
The freedom of getting out and riding hard trails and climbing also the fitness that the sport gives you and the social side.