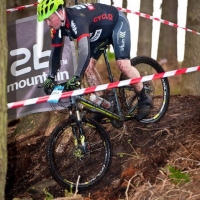 Gary Dearden
Age:
41
Location:
Mansfield
How long have you been cycling for?
Unaided 38 years... More seriously 4 years.
What's your top bike maintenance tip?
Keep it clean, and lubed!!!!!!
What are your favourite Weldtite products?
TF2.
Where are your favourite locations to ride?
Peak District.
What bike do you ride at the moment?
Cube Reaction.
How often do you carry out bike maintenance?
After every ride.
What do you love about cycling?
Great way to see new places and meet new people...
Product Reviews:
I've seen them in the bike shop, and thought, what do I need that for....oh how wrong can I be!!!!!!! Get one, you won't regret it..
Read full review →
I'm still hooked on the stuff! You get a smooth, effortless gear change everytime, the drivetrain stays clean and free from dust and grime, and it's also easy to top it up!
Read full review →
Another great product from Weldtite Towers!
Read full review →