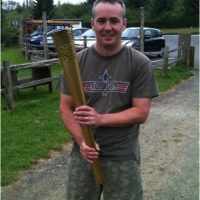 Robert Smith
Age:
39
Location:
Torquay, Devon
How long have you been cycling for?
Six years.
What's your top bike maintenance tip?
Keep your drive chain clean and lubed!
What are your favourite Weldtite products?
TF2
Where are your favourite locations to ride?
Dartmoor (roads) and the Teign Valley (road).
What bike do you ride at the moment?
Giant TCR.
How often do you carry out bike maintenance?
After every ride.
What do you love about cycling?
I love the feeling of freedom, meeting new people, being able to wear lycra! and the fact that riding means i can eat cake and not feel guilty!
Product Reviews:
I would say this is an essential tool for any cyclist!
Read full review →