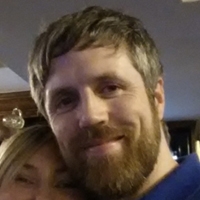 Roy Fielding
Age:
35
Location:
Padiham, Lancashire
How long have you been cycling for?
Five years.
What's your top bike maintenance tip?
Lubrication is your friend and should not be feared! My bike "sweats" after I've dried it off from washing, so having its own towel helps for the re-dry. The wife hates that!!!
What are your favorite Weldtite products?
TF2 Performance Lubricant with Teflon surface protector.
Where are your favorite locations to ride?
Gisburn forest ( 20 mins from home ). Lladegla, Kiroughtree - 7 stanes.
What bike do you ride at the moment?
Orange Five Pro 650B + Hope extras.
How often do you carry out bike maintenance?
When needed and after every ride.
What do you love about cycling?
The freedom you get, the exhilaration, the views!!