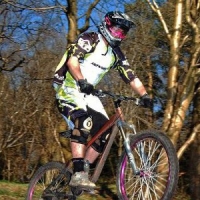 Sean Donaghy
Age:
20
Location:
Glasgow
How long have you been cycling for?
7 years.
What's your top bike maintenance tip?
If you run fox forks, put your bike upside down every now and then so that the sponges at the seals get a good soaking.
What are your favourite Weldtite products?
The patch kits and TF2.
Where are your favourite locations to ride?
Arran and Scottish Highlands.
What bike do you ride at the moment?
Giant reign 1.
How often do you carry out bike maintenance?
At least once a week.
What do you love about cycling?
The ability to go anywhere and have an amazing time and meet like-minded people that are always willing to talk about their rides.