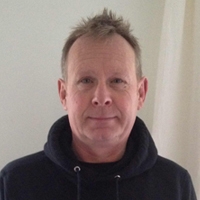 Simon Proctor
Age:
52
Location:
Dereham, Norfolk
How long have you been cycling for?
35 years.
What's your top bike maintenance tip?
Water is BAD, always dry your bike components and spray with TF2 lubricant.
What are your favourite Weldtite products?
TF2 Products and Cyclo tools.
Where are your favourite locations to ride?
French Alps but anywhere is good if you are riding a bike.
What bike do you ride at the moment?
Boardman SLS and Enigma Titanium.
How often do you carry out bike maintenance?
Five days a week.
What do you love about cycling?
All the benefits it provides, fitness, cheap, reliable transport, environmentally friendly and a great way to see the countryside.
Product Reviews:
The Cyclo chain wear indicator has been a fantastic addition to our workshop, ideal for accurate chain wear diagnosis. We did use another type before but the Cyclo indicator is far more accurate!
Read full review →