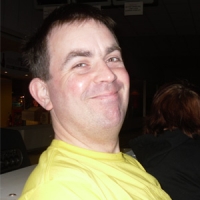 Steven Green
Age:
40
Location:
Manchester
How long have you been cycling for?
I've been cycling for 30 years, with a short break (job, kids family etc… but now back in the saddle!).
What's your top bike maintenance tip?
Check the cycle every day, even if it's just a wipe with a cloth, also listen to the cycle whilst riding, if it sounds odd, then it usually is.
What are your favourite Weldtite products?
TF2 lube, spray and liquid, used it for years and never been let down.
Where are your favourite locations to ride?
Anywhere with a cycle under me, I commute to and from work also as a British Skyride leader I get to go all over the Northwest of England seeing new people and places.
What bike do you ride at the moment?
I have 3 cycles, Mongoose Maurice single speed (commuting, tarmac riding), Specialized Hardrock Pro for Sky Rides and general playing about and a Marin Wolfridge 6.8 for when I feel really daft and giddy.
How often do you carry out bike maintenance?
I carry out my own cycle maintenance after every ride (also my wife's 4 cycles need attention too) more often than not it's just general wash, wipe, oil and tweak.
What do you love about cycling?
It's a great social leveller, it's not what you ride, it's the fact that you ride and enjoy it.