Best protection around - Hardtailnation lives with Pure Bike Protector
For the rest of your bike you can use Pure's Bike Protector. Again natural ingredients and environmentally safe. This is not just another Polish, oh no it has UV protection to. It does a terrific job of getting the bike all nice and shiny and shrugs off mud, water, dust and muck in general without any problem. it again lasts well too as I found out when even after I had washed my bike and tried to replace some of the stickers, which didn't. Dust just wipes off and general mud etc easy rinses off almost to the point where you don't really need to wash the bike properly. Yes that good. ideal for away trip or if you are in a bit of a rush or late home. Now we do tend to think a little different here in the HTN test lab and have found it's rather good at seating tubeless or tight fitting tyres, and with the handy trigger/pump it can be directed into a small gap.
Once again the clever peeps at Weldtite have done it again and come out with a great range of products that don't break the bank, work really well and now are kind to this dear old planet of ours. What more can you ask for?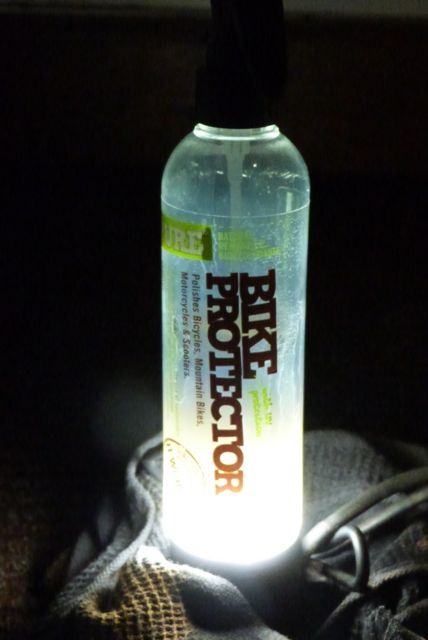 Pure Bike Protector
£6.00 – £7.00 (250ml) (depending on where you look)
www.weldtite.co.uk