Chain Degreaser Machine (Anthony Pease)
When I first opened the package I was intrigued as I hadn't used one before and had heard mixed reviews about them. Some friends told me they were a waste of time, hard to use or didn't work properly and not to bother.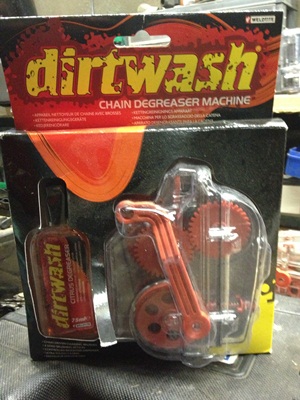 For years I have used my trusty old toothbrushes which have always done the job but if I'm honest it could be a messy affair at times!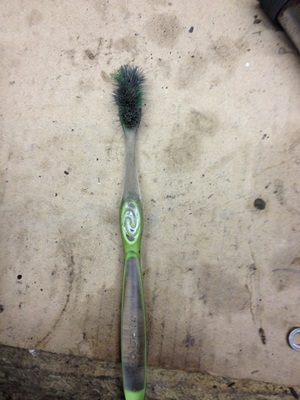 So after this weekend's Real Ale Wobble in Llanwrtyd Wells I gave the device its first real test!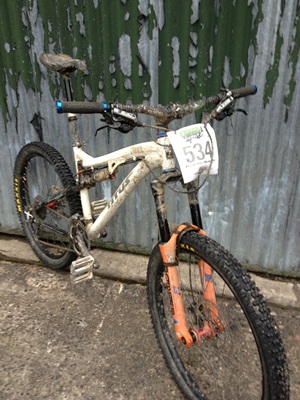 After reading the instructions (not something I often do) I was surprised at how easy to use it was, and how clean the chain became especially when using the Weldtite Dirtwash citrus degreaser.
All you have to do is split the device, place your chain in the guides and put the top half of the device back in place. When you pull the locking arm over it clamps nicely around the chain, simple!!! I had prefilled the reservoir in the top half with the degreaser as I thought it would be easier to do than when it's on the chain. The locking arm then loops around the back of the rear mech cage keeping it in place whilst you back pedal.
The end result is a nice clean chain which looks like new again! I was really impressed with this, so much so that I have shown it to my mates who were so negative about them.