Cyclo 'Y' Wrench Ball Ended Allen keys 4,5 and 6mm AND Cyclo 'Y' Wrench Allen keys 2, 2.5 and 3mm
I have had two sets of Y Wrench Allen Keys from Cyclo (Weldtite), the 2, 2.5, 3 and the 4, 5, 6 for review for a little while now.
OK, I will get the one con out the way first. The 4, 5 and 6 version comes as ball ended version and I understand why, you get a little more tolerance of the angle you can use the tool at. My issue with this being that sometimes ball ended Allen keys slip and round out the bolt, even a little can become a problem.
Now for all the good stuff and there is a lot. Firstly, they have a really nice surface area to grip, not too big and not too small, I find them easy to use with my big hands as does Nik with her little hands, super important as she is my chief mechanic at 24hr races, they are also comfortable use.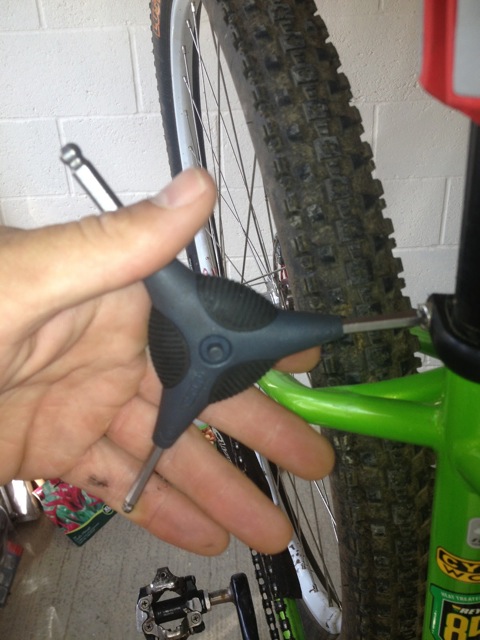 The tools are well made and certainly stand up to a great deal of abuse, I have had mine for a while now and used them a lot, but they show very little use. Between the two tools they cover all sizes of Allen Keys I need for my bikes and the Y shape I have to add is surprising helpful in improving access and adding leverage with some of the harder to access bolts.
These have become a permanent fixture in my tool box. Great work guys, but sometimes you still need something with quite a long handle to get enough torque on a bolt. For everything else these do the job.