Dirtwash G-strings and Bike Cleaner Spray (Dee Fry)
I decided to trial this product by taking it to the 2012 Mountain Mayhem, I think if the Dirtwash had realised it was THAT muddy, it would have opted to get lost in the garage and stay at home!
If people aren't aware, Mountain Mayhem is a 24 hour mountain bike race at Eastnor Castle, Herefordshire where 6000 racers compete with another 8000 spectators to cheer them on! This year was an exception however as the grass got waterlogged the mud took over...being almost up to your hubs in places
!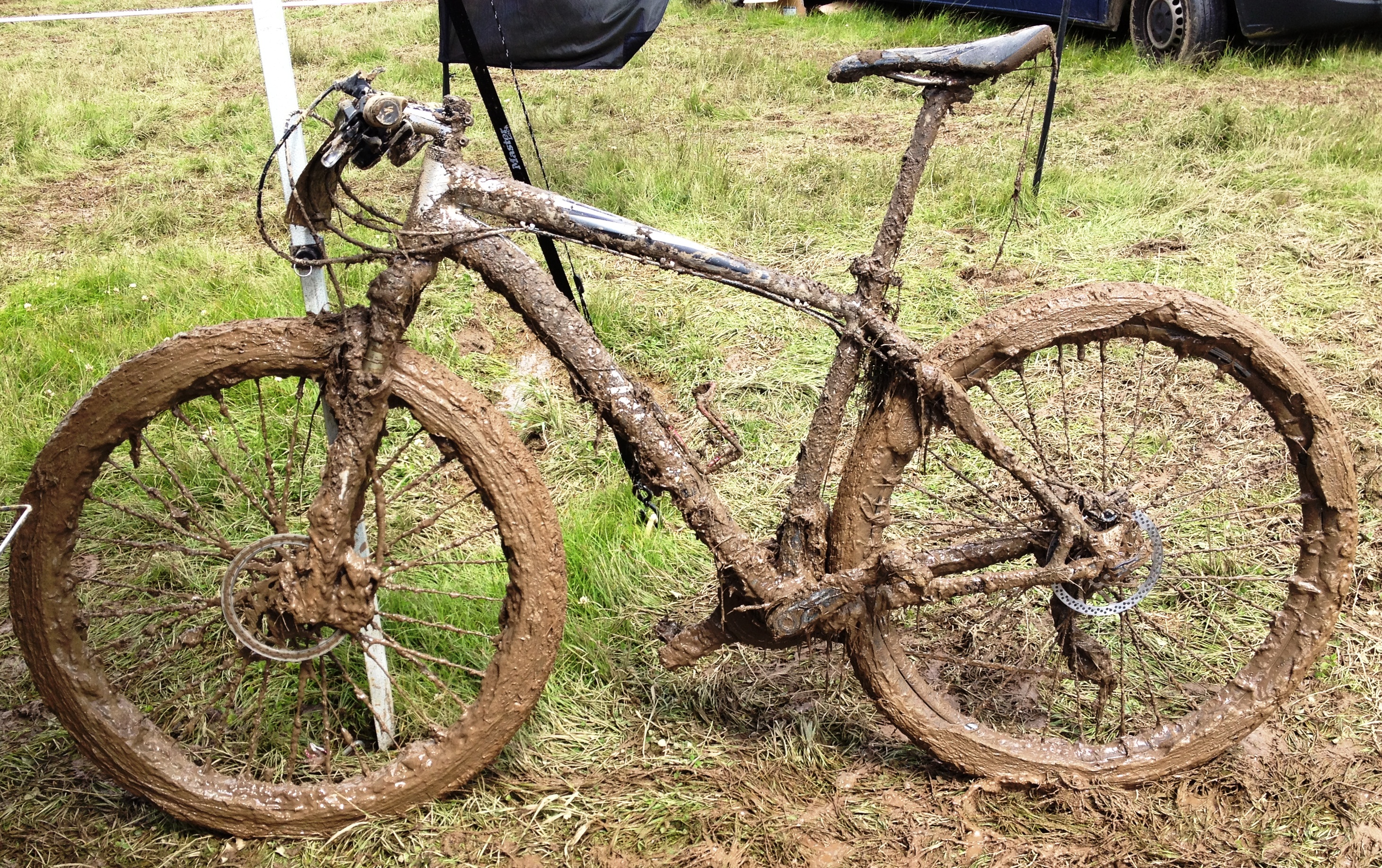 As you can imagine, each time a bike came back in, it needed the full clean and not just a wipe down! After getting off the excess mud with a stick! DIRT WASH was sprayed onto every part of the frame and left a short while whilst I got on with getting mud off something else. Using a power washer the mud came off easily, due to the amount of mud it wasn't a sparkling finish but was adequate enough to get the bikes sprayed and ready to go for the next lap. I was impressed with what Dirtwash had to put up with and the results!! Once the summer comes, I would like to try it out after a 'normal' ride out!
We also took the G Strings to Mayhem where they came in handy getting mud and grass from lots of small places where you normally can't reach! They were great on everything although a little tight on 10 speed cassettes. They were also good for shouting 'worm' as you throw it at your team mate!!
You can also find lots of other uses too being elastic and I have put one in my emergency pack just in case!