Dirtwash G-strings and Bike Cleaner Spray (Ellis Blackman)
Although road bikes don't get used in the mud and filth that is mountain biking they still have to put up with all the road grime, salt and other chemicals that are on the road.
Before I started cleaning, my bike wasn't really bad but it did have lots of brake dust and crud on the frame and around the forks and mudguards, the drivetrain was pretty clean as a new chain had been fitted a month or so prior.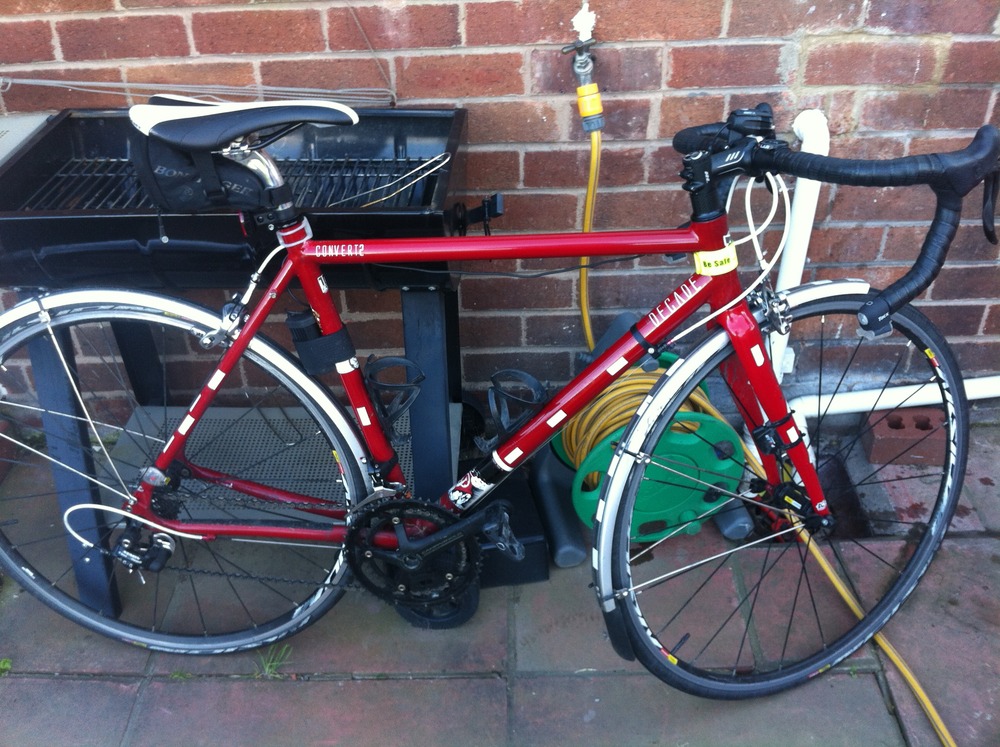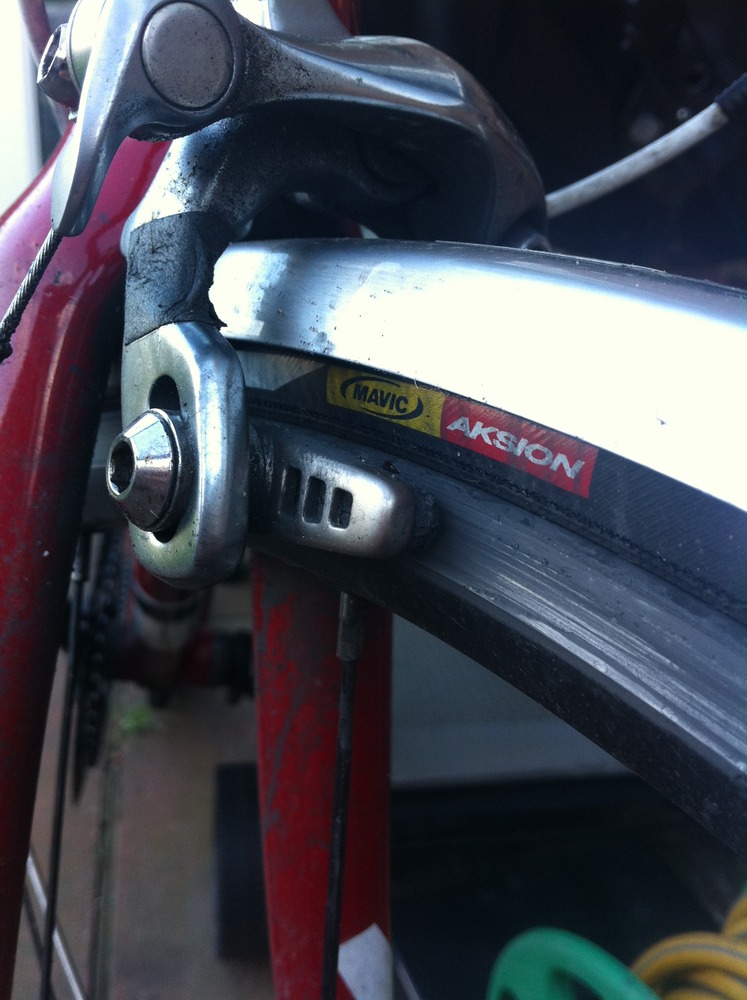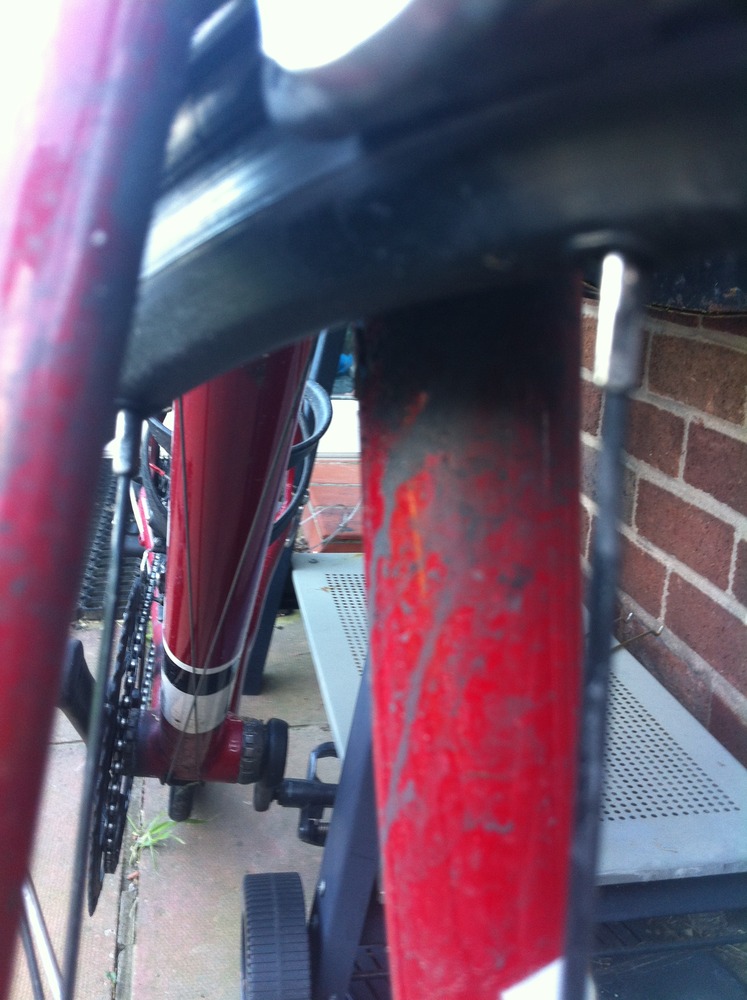 When the cleaner arrived in the post I was impressed with the sample sized container, perfect for keeping in your toolbox for races or even to take to a local trail centre. The smaller sized container did one bike with a smidgen left over so not really an option if you wanted to do more than one bike thoroughly.
I always start cleaning my bike from the top and work my way down, spraying from about 15cm away from the bike, this gives good coverage and allows excess to run down the bike through other crud.
I made sure I paid attention to the really dirty areas and let the cleaner soak in - enough time for a cup of tea! A good tip is to do this when it isn't hot and out of direct sunlight, I did mine about 8:30 at night. Once I came back I agitated the dirt with a damp frame brush again from top to bottom and then hosed the bike off.
The cleaner is spot on and I would most definitely use it again. I would probably buy a big drum though, it cleans well and is made in the UK which is awesome - however it does smell a bit weird.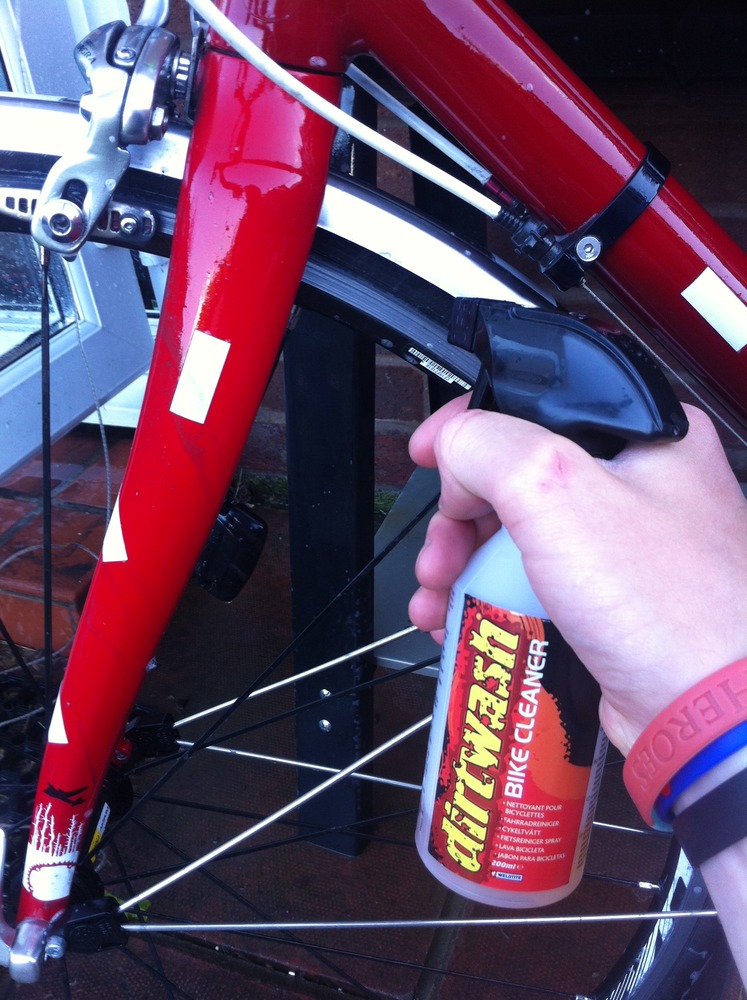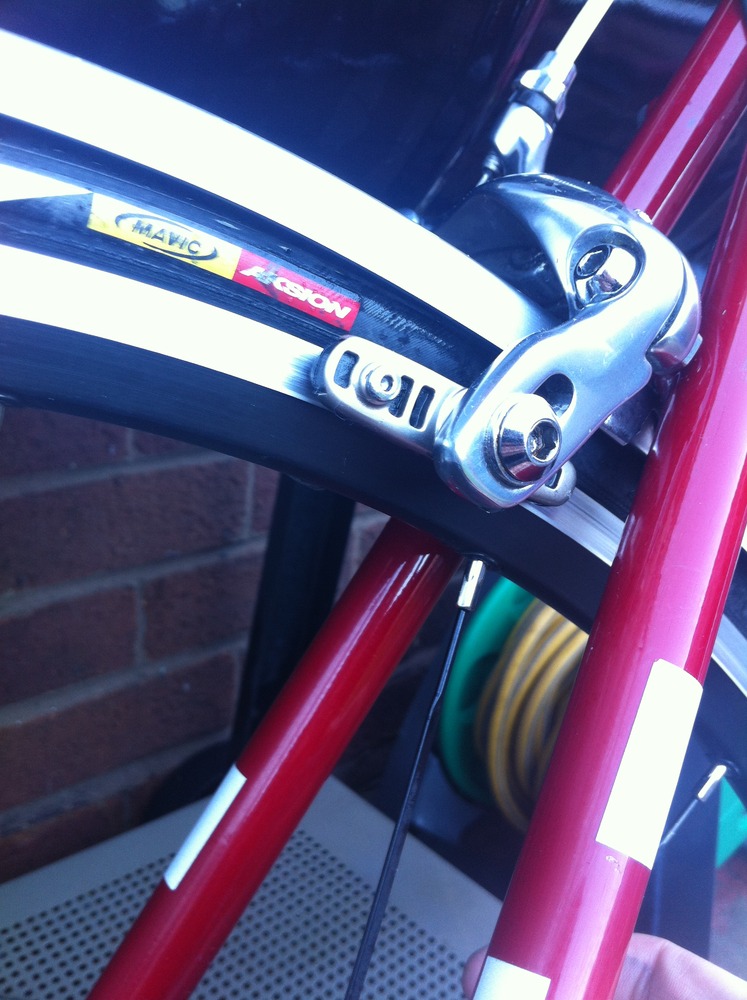 I used Weldtite's G-Strings, aside from making you laugh the idea behind them is pretty good you stretch the Orange strings out and slide them in-between the sprockets, they do a pretty good job but if you don't get them super stretched then you struggle to get them in, also as you have to put pressure on them to get them to clean which means the chain spins backward so you need an extra pair of hands to operate them really, I wedged my bike against my BBQ which solved that problem.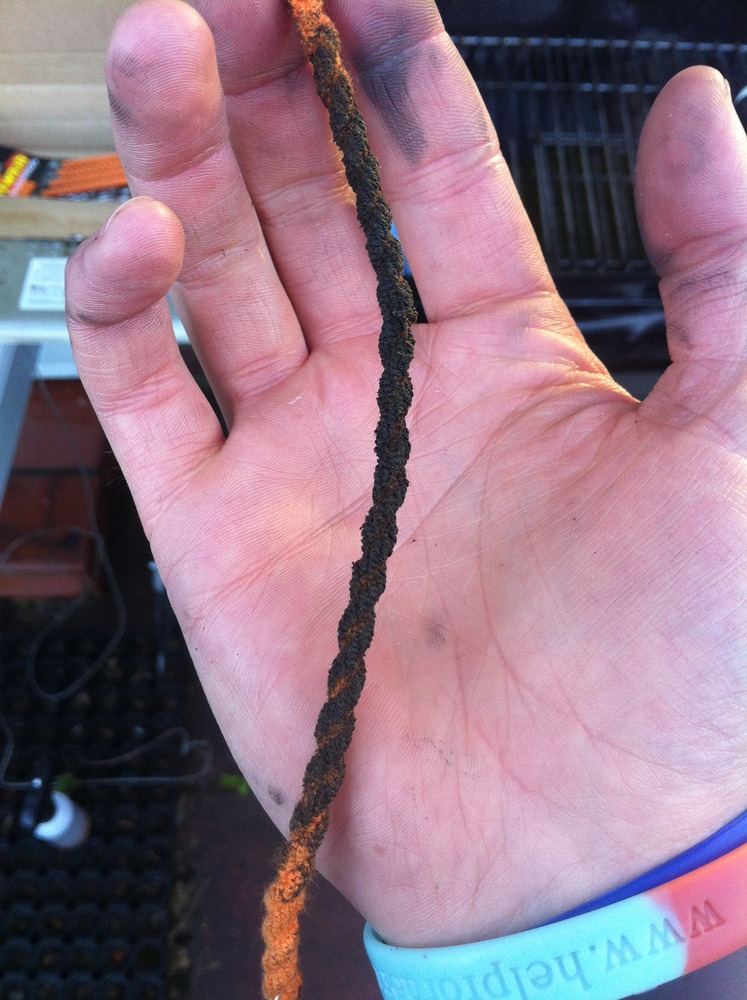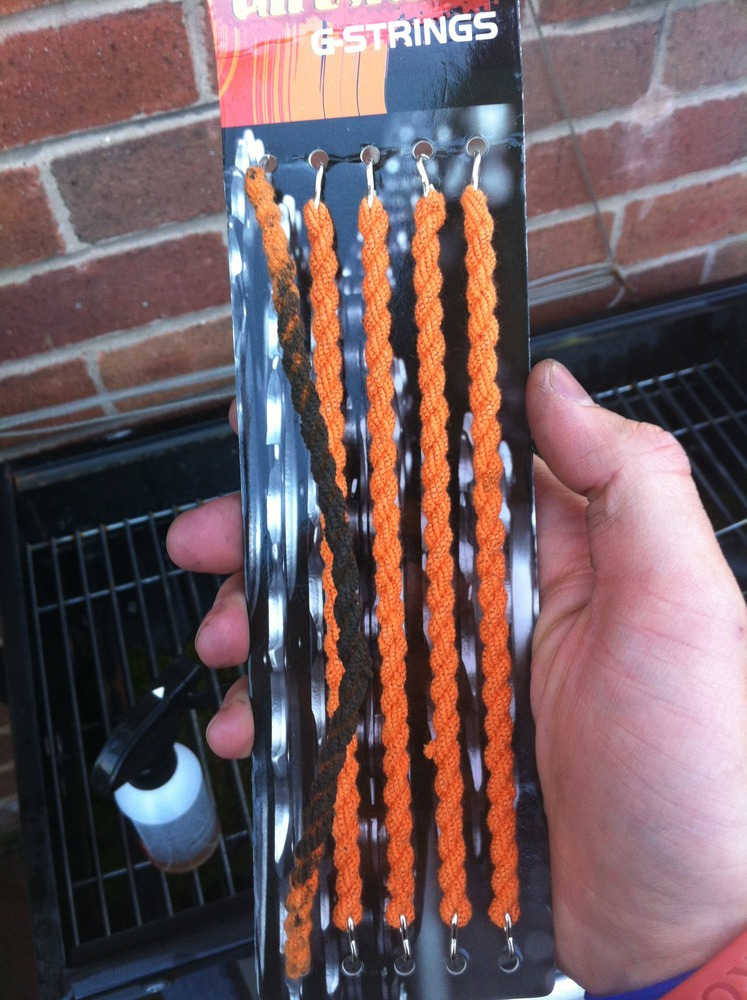 One other bug bear is that once they are stretched they don't go back to the original size, and the hooks on the end can get stuck in either hands or the sprockets themselves. I personally think that they should have been made like shoelaces with the ends tapered and a shrink wrap end.
The G-strings are a good idea but I didn't get on with them, I'd much rather use a brush.