Dirtwash G-strings and Bike Cleaner Spray (Martin Pounder)
I have used Dirtwash extensively for the last 6 months, prior to becoming one of your brand ambassadors. I have found that it works well on both road and mountain bikes, giving a fantastic finish and not leaving any smears or stickiness to the parts sprayed. I have found once used and then hosed off, using the silicon polish adds a smooth surface, keeping the bike cleaner for longer. I would strongly recommend Dirtwash to anyone, and it is the only cleaner I use when working on my bikes or any demo event.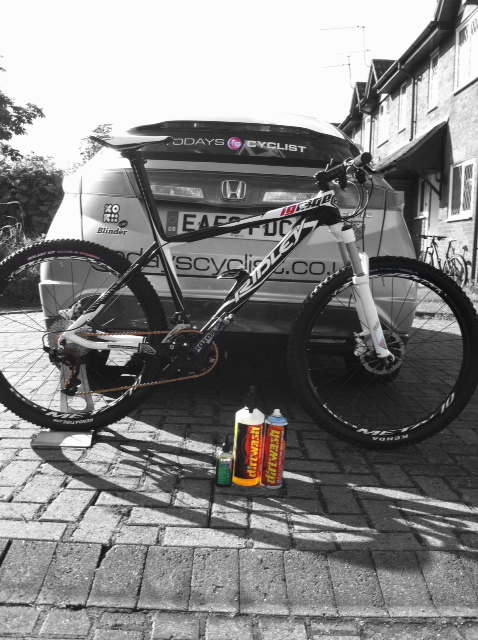 What can I say about the Dirtwash g-strings, the name makes you chuckle, people don't forget it, and it works. The handy little rings on either end mean I can either attach them so one end is held in place, or I can run it between my cassette rings by hand. They do tend to get more dirt out quicker than I do by brush alone, and they rinse out okay for re-usage. Handy size, bright colour so you don't lose them in your tool kit, and can be used for keeping other cleaning tools together between use.