Bike Cleaner Spray (Sean Perry)
First of all the Dirtwash. The Stumpjumper wasn't excessively dirty, but had a dried in layer of dust and grime from being stored outside, and the chain and cassette had a dried on grease and dirt.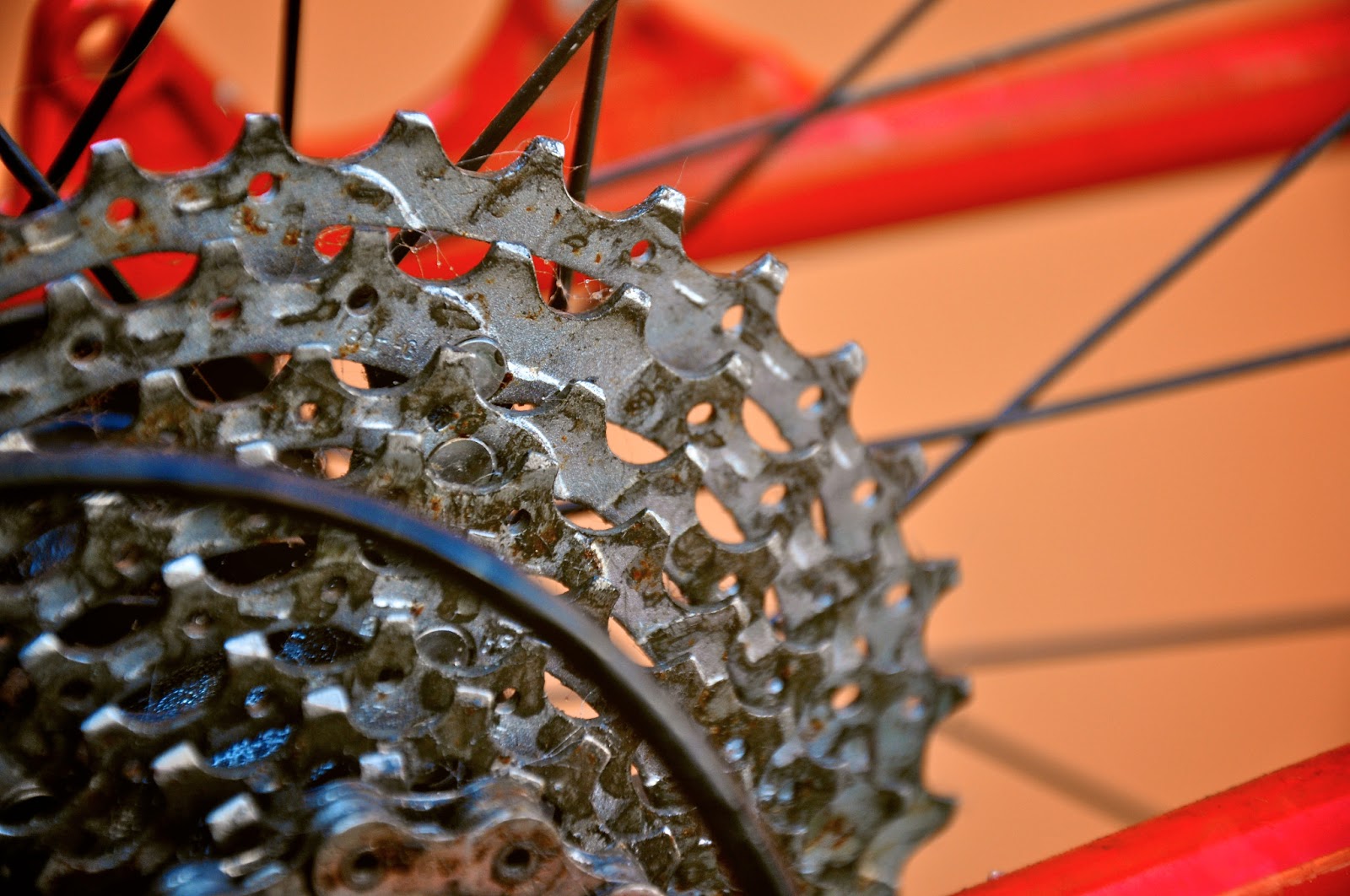 After giving the bike a wet down with a spray to remove the surface dirt and grime, I applied the Dirtwash. As with most cleaning products it comes with a nice little spray nozzle, so I happily gave the bike a light spray all over and left it for 10 minutes. I then used a sponge to wipe the frame all over and make sure I got to all the dirty bits. I then used a hose attachment (with a fine setting so as not to force water into any seals etc.) to clean the dirty water away.
I was pleasantly surprised with the results. It certainly smells nicer than my old cleaner, and left the frame looking clean and sparkling. I didn't have to use any excessive force to remove any of the dirt, and it compared very favourably with other washes I've used such as Pedros and Muc Off. The wash had also removed the worst of the dirt from the chain and cassette, ready for the next stage of the clean.