Dirtwash G-strings (Sean Perry)
Okay, your girlfriend is going to give you an off look when you say you're off the shops to buy some G-Strings, but buy some you will after you've used them. Until now I've always used a nylon brush to work degreaser in between the cogs, and then an old rag to wipe away the really stubborn bits of dirt.
The G-Strings have a little secret up their sleeve though. They are made of a wound elasticated fibre, and you simply use the handy little hooks that are on each end to stretch the string out before cleaning between each cog on your cassette. The trick is that once placed between each sprocket the string effectively expands as you release a little tension, thereby filling the entire space, something an old rag just can't do. A simple see-saw motion then grabs the dirt, or you can use one of the hooks to latch it on to your derailleur guard and simply wind the pedals and use one hand to lift and place the G-String between each sprocket.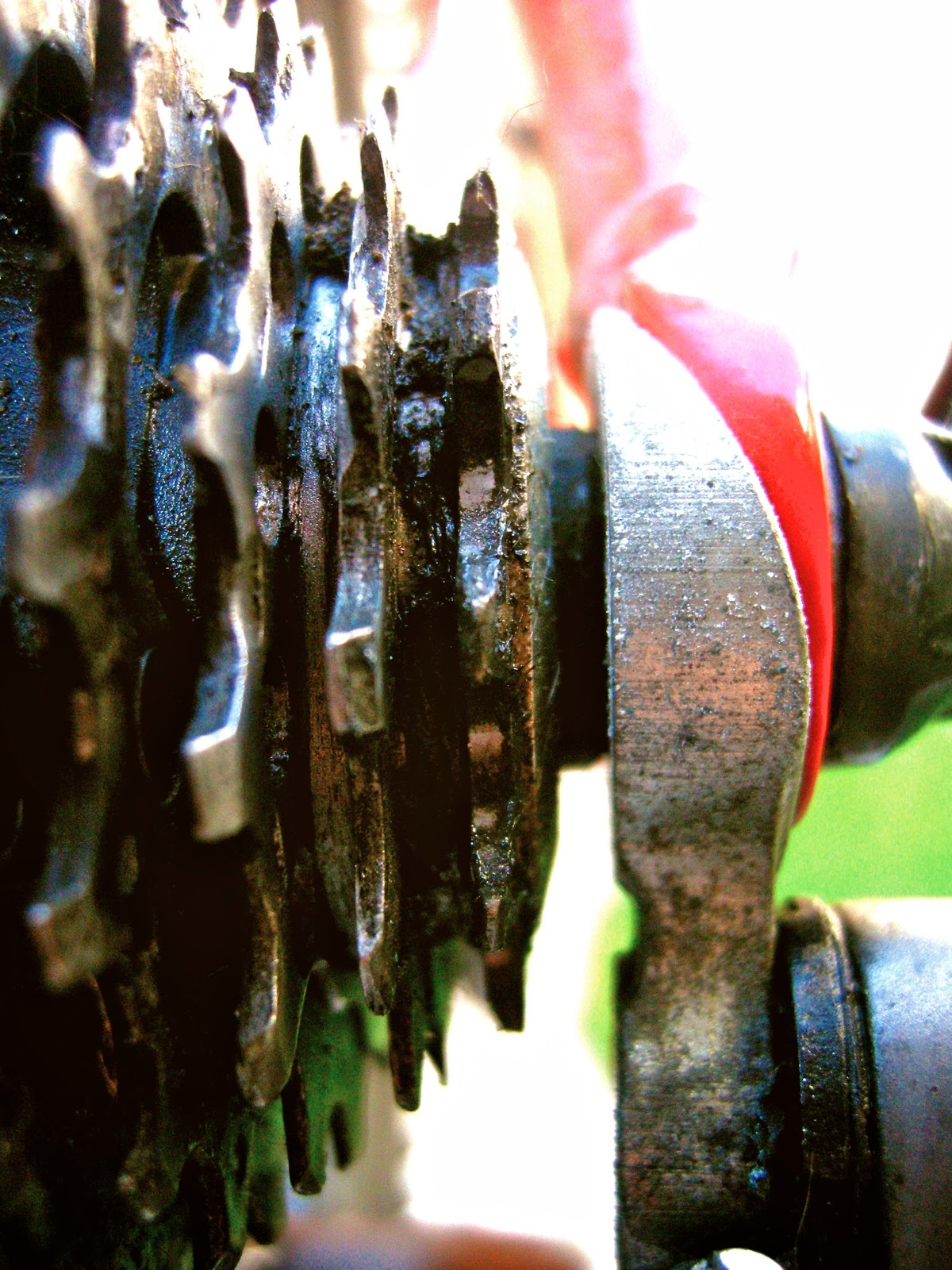 So, a quick spray of the Dirtwash to help things along, and 10' of work, and my rear cassette now looks like this.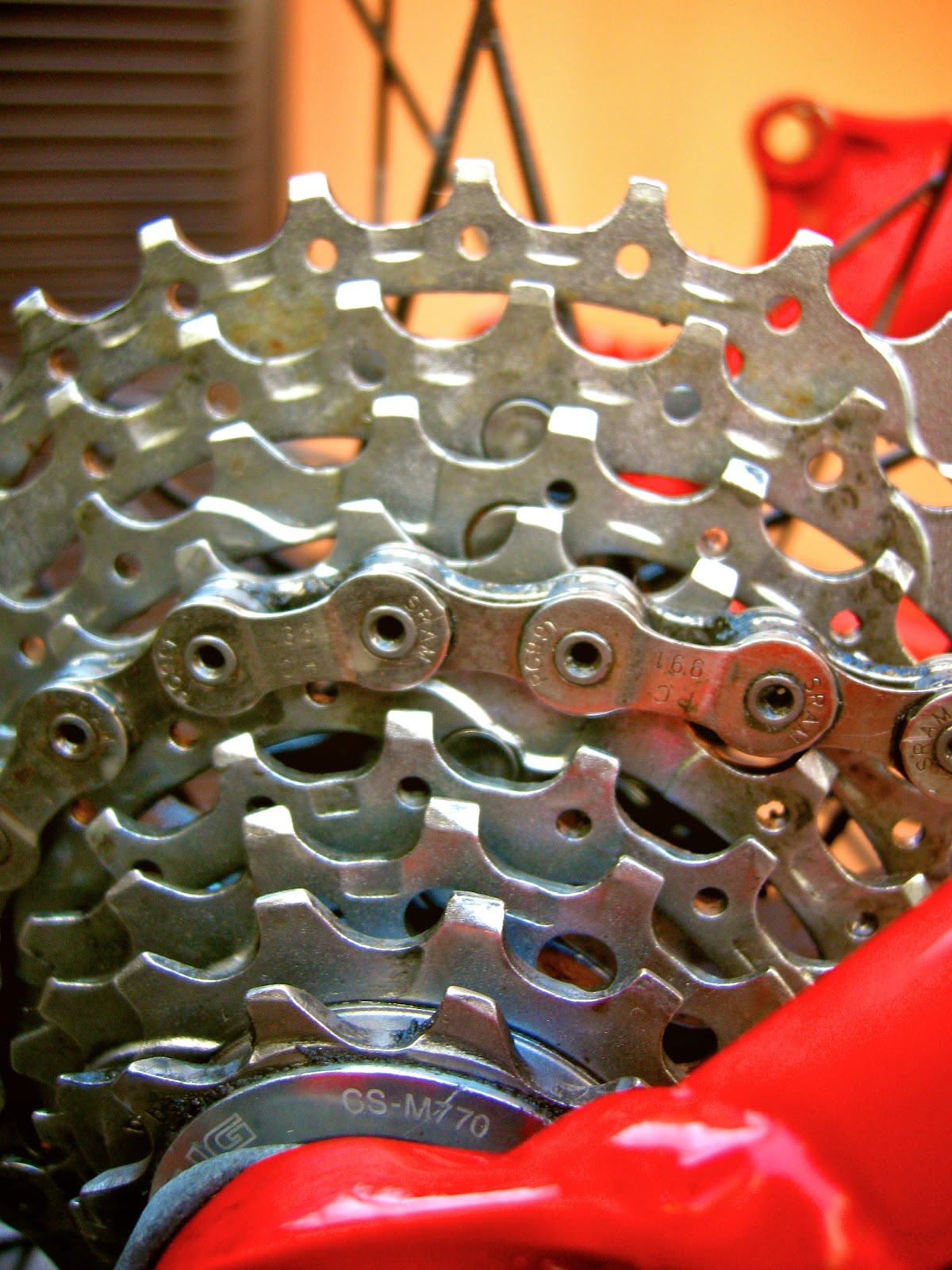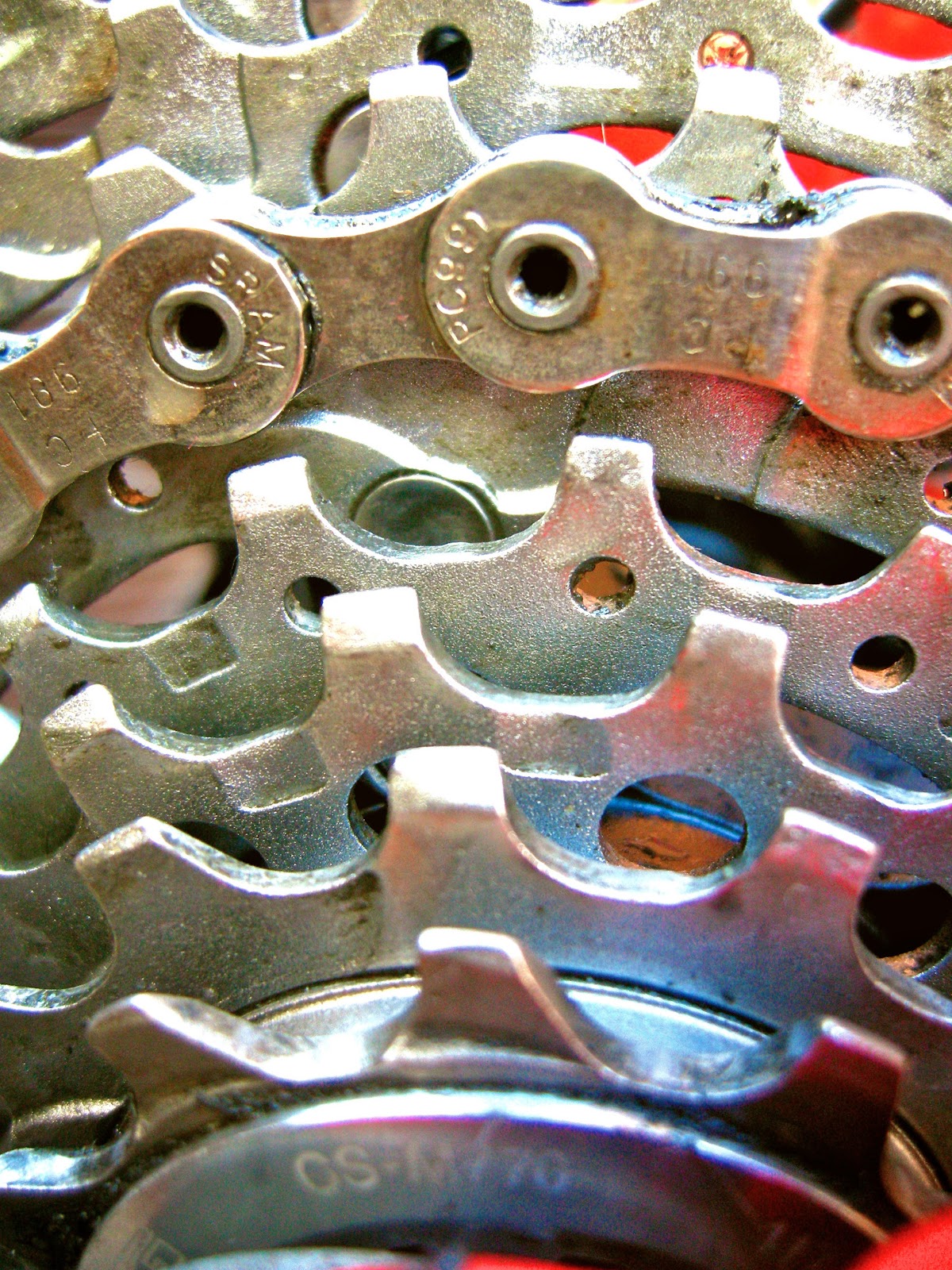 What's not to like? Simple but effective products, but they work well and for a short amount of time and not a lot of effort my old Stumpjumper looks a lot happier, as will I be when I ride next.
One last comment, the folks at Weldtite deserve some credit for their no nonsense approach to packaging. All three products I've received have come in minimal packaging, and none of those horrible hard plastic blister packs that are almost impossible to open.