Hardtailnation gets dirty with Pure Bike Degreaser
We all know cleaning the bike has been somewhat easier of late as the weather has been rather nice. Well for the most part. But we shouldn't forget that we still need to look after our little metal (or Carbon) beasties. You will at some point have to give it a proper clean including degreasing the drivetrain. This is where our friends at Weldtite come in with a spanking new range of environmentally sound and friendly products. They use natural products from er well nature so they won't harm yourself, your bike or the environment. Brilliant.
Bike degreaser works as well as any other offering out there and with the trigger pump system it can get into tricky places without getting it where you don't want it. it does a super job of getting all that nasty build up and doesn't make your hands sting like like some degreasers do. It lasts quite well depending on how much you use and how often. In it's 250ml size it's handy for away trips where it could be mucky. I have used it on my hands and on the carpet and it's does just fine. It doesn't have a overly strong scent to it either. Definitely one for the bike wash kit.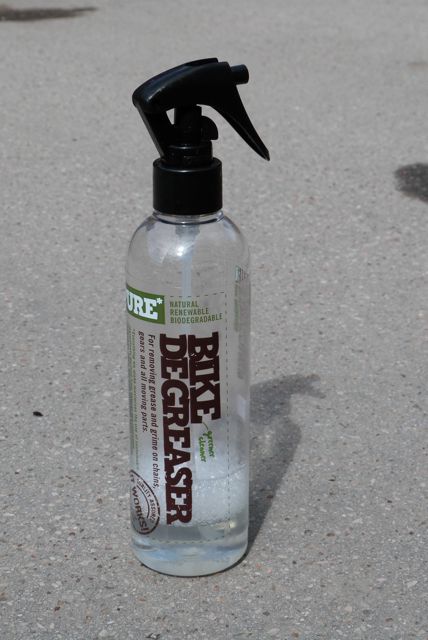 Pure – Bike degreaser.
£5.99 (250ml)