Singletrack - Life with the Cyclo Modular Workstation after FOUR months… Is it love!?!
When you get your first decent workstand, it's a revelation. No longer do you need to balance the bike on a chair while trying to free a stiff bottom bracket. You can finally true your gears without having to work upside down. However, a big, portable workstand good enough for a race paddock might actually be too big to erect in your cellar/bike shed.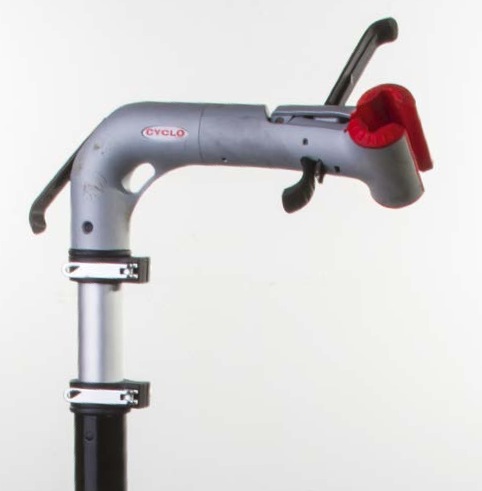 This Cyclo workstand is designed to be modular and easy to use. The jaws are soft and rubbery and there's a coarse self-tightening ratchet to them, with the final tighten done with an additional lever. This is easy to do one-handed, while holding the bike with the other. The jaws will rotate 360° and the range is enough to clamp skinny seatposts or chunky top tubes alike. To remove, you flip the cinch lever again, and then a second quick release lever opens the jaws fully.
The really clever bit is the modular nature of it. The curved, metal clamp head will remove from the keyed, freestanding stand with a quick release and can be slipped off for storage, or reinstalled on the optional bench or wall-mount and vice versa. I've been running it mostly on my workbench at home, but it takes literally a second to remove and to grab the legs for working on a bike at a race. The head alone is £95, so for £110, you have a wall or bench mounted, rotatable workstand (and bike storage too, if you're short on space).
I've had no issues in the time I've been testing it and it's been kind to road bike paint jobs while still being able to handle my chunkier bikes. Overall: A clever, modular, bike stand and storage system that'll hold your bike securely whether you only have a spare wall, a bench or all the space in the world. Chipps.