Pure Bike Wash
PURE bike wash will bring that shine back to your bike to make it look like the day you picked it out at your local bike shop and fell in love. It leaves a clean sparkle with no film left behind and is completely safe on all paint and metal parts of your baby.

PURE products are 100% biodegradable and 100% acid free. It is free from petroleum based solvents and the manufacturer only uses sustainable ingredients from renewable sources. The eco-friendly product does come at a cost. MSRP is $16.99 for a 1 liter bottle. You can rest at night knowing you are cleaning your bike just as well as acid-based cleaners without damaging our environment. Let's face it, you want to enjoy that beautiful trail on your next ride. Now you can have a clear conscience knowing you paid a little bit extra to keep the environment clean.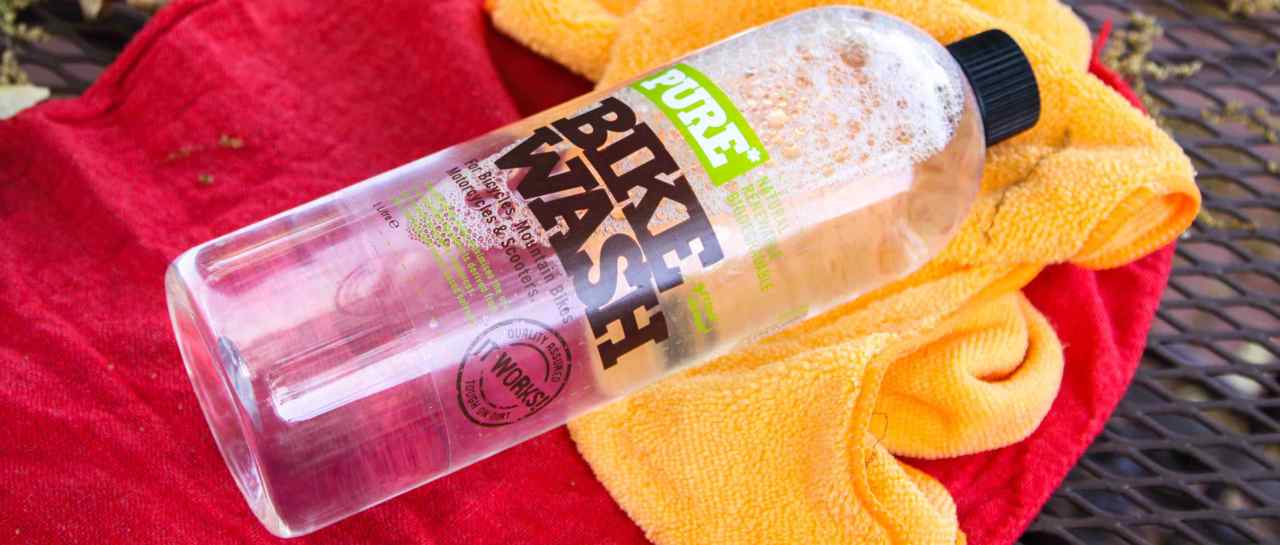 PURE has 7 more great products in their line as well: bike protector, bike wash concentrate, degreaser, oil, wet and dry lubes and grease that we recommend using alongside their wash. All 8 products in the line use only recycled and recyclable packaging.
Published on Wednesday - May 07, 2014
http://www.thebikehabit.com/Reviews/Accessories/index_files/Pure-Bike-Wash.html