TF2 Performance Lubricant with Teflon Surface Protector (Ellis Blackman)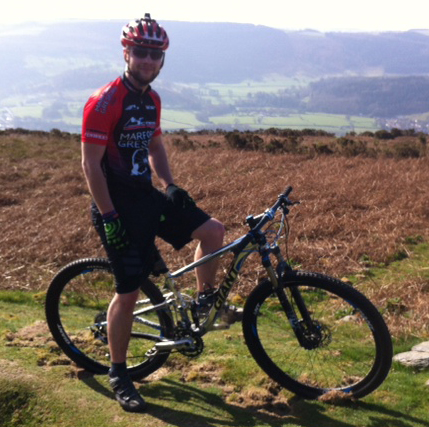 I've been testing this lube for well over a month and I have to say WOW, living in NE Wales and having access to both Road and MTB bikes it really has been out in all weathers.
I've had 5ft snow drifts, baking hot days with very dusty trails and after the banks of the river burst I've actually ridden in 7-8" of water flowing down the street!
On the road bike it was put on once on April first. I applied one drop per roller. I started at my powerlink and ended at the powerlink so I knew I had not over-lubed. Once this was done I span the chain backwards for around 15 seconds just to make sure that all lube was distributed all the way around the rollers then wiped off the excess.
I was also participating in #30daysofcycling so the road bike got a fair amount of road grime farm crud and general lane stuff.
On the road bike my chain and cassette were very clean and only showed slight signs of dirt on the rollers as expected it did not wash/wear off for the entire month which is pretty amazing. The rest of the bike is worse for wear but the chain is clean and running smoothly, no stiff links and no best of all, not surface rust!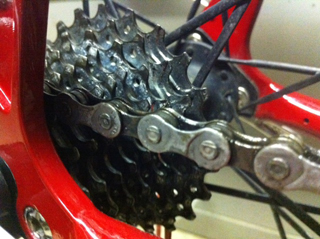 Even taking into account that I had to ride for 35 minutes with water flowing over each foot, it being dragged up and around my mudguards and splashing on the chain everything worked as it should.
For your commuting bike, it'd highly recommend it.
On the MTB after each ride I would fully degrease the chain, cassette and chainrings so I would get a good idea of how it performed and did not lube over the crud that was already there.
Mountain Biking in the wilderness is dangerous and if you're not prepared mentally or have the right equipment things may go wrong. Always tell others where you're going and make sure you ride with at least one other person. If you fall off and injure yourself you need someone to drag you off the mountain.
That said here we go.
The first ride that the lube experienced was an extremely muddy, wet, horrid ride. It was literally raining sideways!
The wind was so fierce that in some exposed parts riding was not possible and I had to lean on the bike to keep it from being blown away. Mud filled the wheels which stopped them even turning, in a way I was glad it was so muddy as the ground was so slippery the tyres just slipped over the top which essentially turned it into a sled as it was too heavy to carry.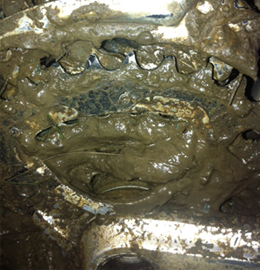 Eventually after 8 hours on the bike 3 hours longer than expected i reached home where i promptly collapsed and went to sleep. I awoke the next day to find that the bike hadn't even dried. That was how thick the mud was. Once cleaned even after doing something i never do, jet washing, i did actually find that there was some lube left on the rollers, I was convinced that nothing would of been able to survive that carnage, I barely did.
However I was proved wrong. Very impressive.
Second ride out on a freshly degreased and lubed chain we had a foot of snow up the pass and in some places higher than 5ft in some drifts! It was insane to find that the snow was actually higher than the tops of a few farmers gates which meant i had to throw my bike over the top of them and scramble over some.
The weather this ride was again some of the worst i have had the chance to be in, still, we're here to test and I came prepared so I carried on, noting all escape routes if things didn't go to plan.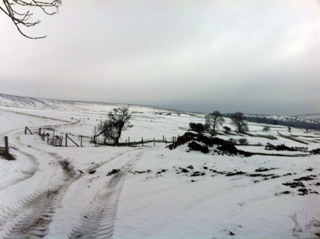 Ride conditions eased up as the day progressed which was brilliant, even had chance to grab a hot drink at the Cafe on the top of the Horseshoe Pass, It certainly livened the mood and gave the group a chance to recover a little for the ride home. A smidgen on the road and then down the steepest hill in the area it didn't help that there was snow on top and my brakes didn't work as expected. So steep that my bum was touching the rear tyre I was so far off the back of the saddle trying to control the skid that was happening as I descended, good job I was travelling around the 3-4mph mark. Once at the bottom of the hill it was a case of a canal ride back for 5 or so miles then a road ride back home.
When it came to bike washing again I had to contend with road salt, fine gravel and farm slop.
The chain was pretty dirty but it was only really the gravel that had stuck to it, creating a fine grinding paste.
Third major ride out was absolutely perfect, sunny, dry and fast. Mountain biking everyone loves, conditions were very dusty in parts so much so that the trusty Buff was applied just so I could breath.
I had a fantastic time; nothing went wrong aside from the fact that I got sunburned. So five hours later I got home to find that the chain was clean and practically none of the dust had stuck to it. A quick wipe down of the frame and fork CSU and I was good to go.
The rides here were epic and I have not counted the countless little quarry runs and train centre time trials as i'm sure the other testers will outline these in great detail.
Top Tips!
Lube the pivot points of your front and rear mechs for ultra smooth shifting in the extremes.
I'd also put a dab of the oil on any cable stop that has an exposed cable so that it drags the oil inside the outer when you're shifting.
When installing new outer cable open the end of the cable up with a dart or other small pointy object and push the end of the dripper onto it and push some lube into the depths of the outer cable to once again prolong the crispness of shifting.
Overall I have been very impressed with this lube. It's stuck where others would have failed and has a great mixture of the properties of Dry and Wet lube.
I'd buy it again and I would recommend it.