TF2 Plus Dry Lubricant with Teflon Surface Protector and TF2 Dry Wax Chain Wax + Krytox
After stripping and cleaning the current KMC XL gold on the MTB race
 machine, I set about using the new dry wax. 

I have to say it is messy going on, as you have to coat the rollers and
 let the wax work into the rollers.

 Once that is done then its a quick wipe to take of the residue, and the
 chain is ready to roll.

 No gloss has been lost on the Tri nitrate chain, and shifting is as 
smooth as when using the performance lube.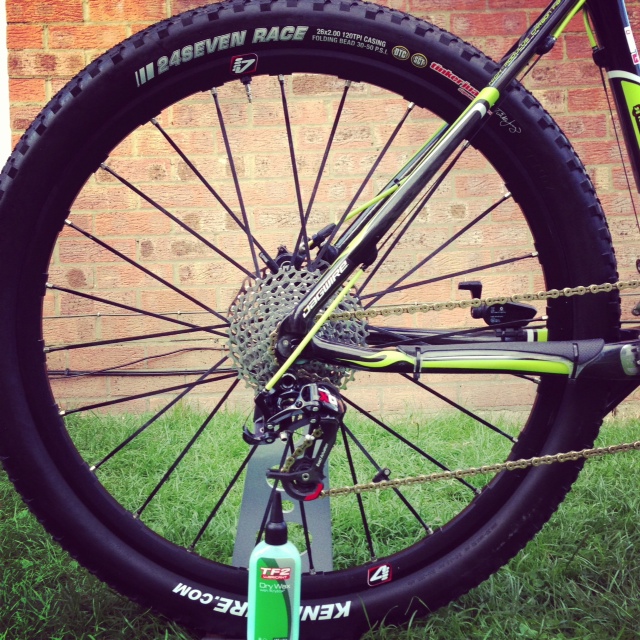 So initially the TF2 Plus+ Dry lube looked incredibly thin, especially when we are used to all weather performance lube and how well that works in our
fantastic climate!

 I have tested this lube with a brand new build and a factory fresh KMC
Gold XL chain.

 The lube is much thinner than the performance lube, but goes on well,
 and adheres to the links and the rollers well.

 Once on and settled a quick wipe, and the chain is as smooth as I would 
expect from performance lube, but perfect for our current dry weather.