Tyre Removal & Fitting Tool (Scott Swalling)
A few weeks back I received the latest review products from Weldtite, the Cyclo Tools Tyre remover and fitter and some Red Devil patches. The latter I was hoping not to have to use for a while. How wrong was I?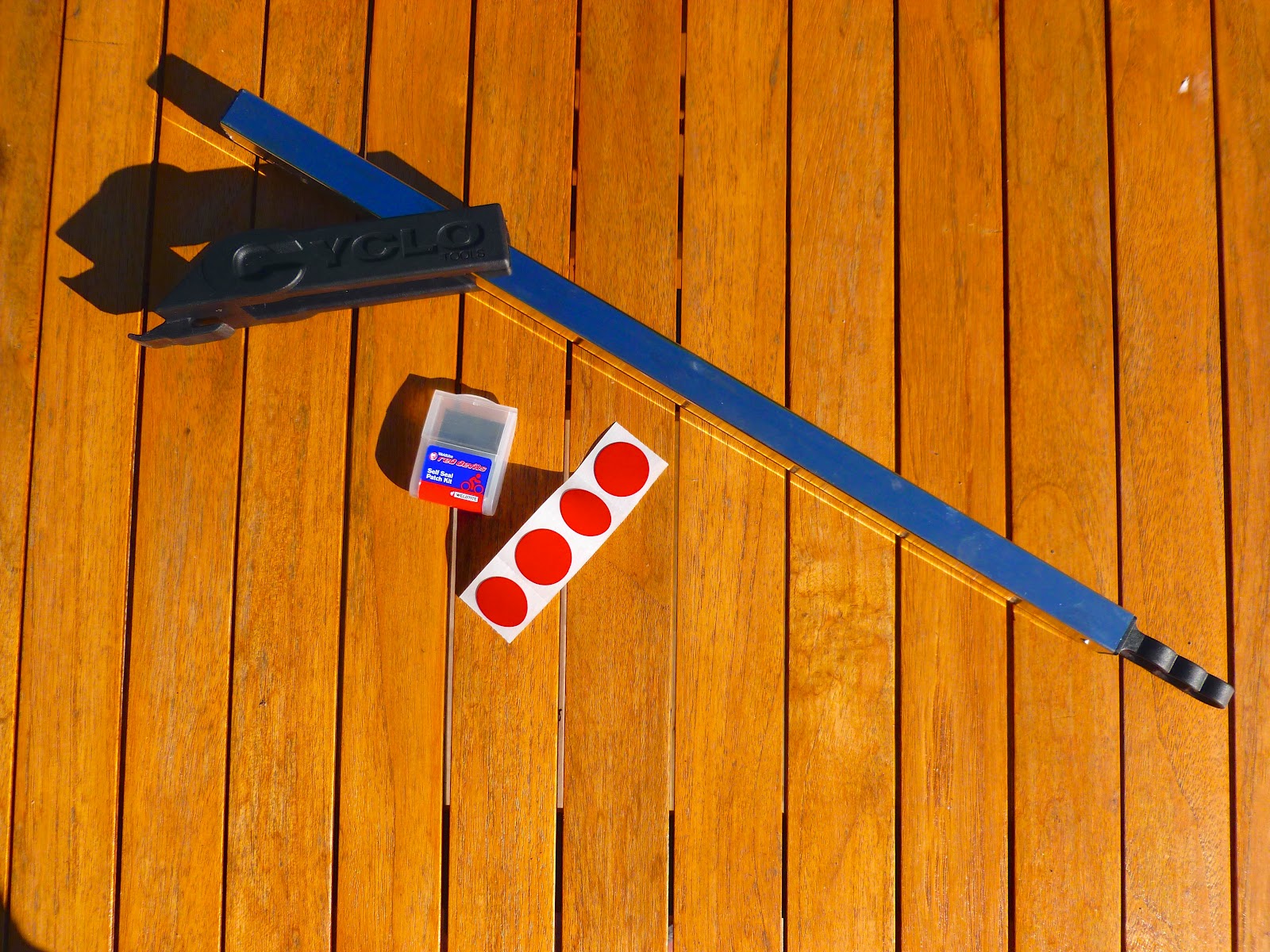 The tyre tool was always going to get the first use and lots of it with the changeable weather and tight fitting tubeless tyres. To say the least, it makes life dead easy. Simply place the lever under the tyre, put some torque on it, attached to QR and spin the tool around the tyre, it is really that easy. Putting a tyre on has always been a battle of strong thumbs and tyre bead resistance. No more, place the tool back on the wheel with the lower lever over the rim and the tyre behind it and spin the tool again. Even with a tube in, there is no risk of pinching it.
As for the Red Devils (RD's), tearing a big hole in a tubeless tyre is never great, then pinch flatting no long after with the newly installed tube, just plain sucks. Although the accompanying note had wished that I didn't get a chance to use them, I did.
The first thing I notice and liked about the RD's was they are thicker than other stick-ons and so let's hope more durable and certainly seal a big puncture than say TopPeak, the RD's have sealed fairly sizable pinch flat a few weeks back and I am still running that tube. Everything else is the same they stick well and are simple to use.
I can highly recommend both these products and anyone who works on bike wheels lots or changes/trashes tyres lots you have to get the tyre tool.
The Red Devils are coming to Canada for sure.